Local Pest Control Experts For Arlington, Texas
Arlington is a beautiful city in Tarrant County that is just west of downtown Dallas and just east of downtown Fort Worth. Located north of The Gulf, our community is prone to moisture-rich conditions. Precipitation in the area varies throughout the year, but the overall humid subtropical climate means moisture, and moisture means pests.
Fortunately, you are not alone when it comes to pest activity. Most of the homes and businesses in the area are susceptible to infestation, and Romney Pest Control is here to help. Since 2002, we have been servicing the Dallas Fort Worth area with quality pest control that is dependable, efficient, and long-lasting.
As a locally owned and operated company, we are committed to the well-being of the Arlington community, and that includes keeping your home or business pest-free. Call us today for safe and effective pest control solutions.
Residential Pest Control In Arlington, TX
We take pest infestation very seriously. Our residential pest control services include a six-point home inspection process that covers every nook and cranny of your home. We cover the following four areas, inspecting and treating them in-depth to eliminate and prevent any future pest activity.
Interior – We use Demand CS to treat around the floorboards of your home.

Foundation – We pressure treat the foundation, eliminating pests from wall voids and holes.

Eaves & Overhang – We sweep and clean eaves to remove spider activity and food sources.

Yard & Lawn – We install an insect barrier around your home with a radius of 30 feet.
Spider Prevention Tips Everyone In Arlington, TX Should Know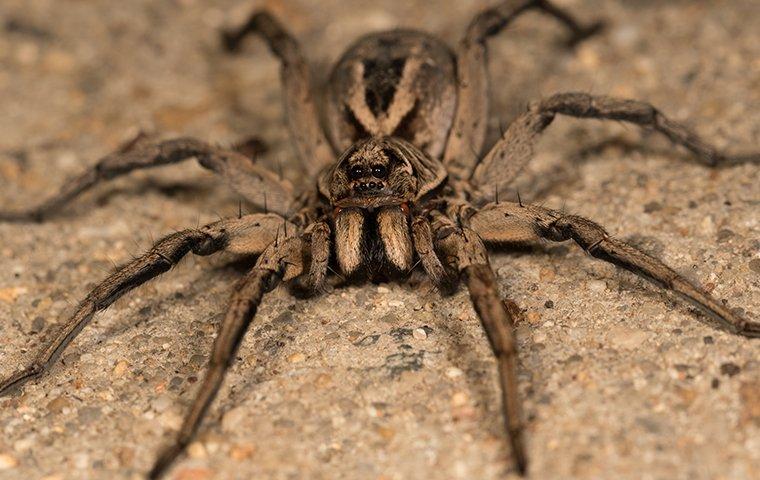 There are almost 900 different species of spiders in Texas alone, so it's no wonder that Arlington experiences spider infestations quite often. In order to prevent spiders from infesting your home, you're going to want to decrease the insect population. Why? Because insects are spiders' main source of food, and thus spiders gravitate towards areas with high insect activity.
Spiders love to eat flies, mosquitoes, roaches, beetles, and any other small insects that they can catch in their web. Aside from the fact that spider bites can sometimes be venomous, an infestation is a nuisance that you don't want to deal with in your home or business. Try these tips to prevent spider activity in Arlington:
Seal up any openings, cracks, and crevices that insects and spiders can enter through.

Remove spider webs and egg sacs from inside the house using a vacuum.

Dispose of the vacuum bag in a trash bin with a fitted lid.

Get rid of any bright outdoor lighting that may attract insects.

Maintain proper drainage and reduce excess moisture in and around your home.

Keep vegetation nice and trim; remove weeds and debris from your property.

Shake out your shoes, clothing, towels, and linens; reduce clutter as spiders love to hide in piles.
The most effective way to deal with a spider infestation is to call in the experts at Romney Pest Control. We power treat the perimeter of your property, eliminating spider and insect activity from the outside in. Contact us today to rid your space of these creepy crawlers for good!
Why You Must Take Termites In Arlington, TX Seriously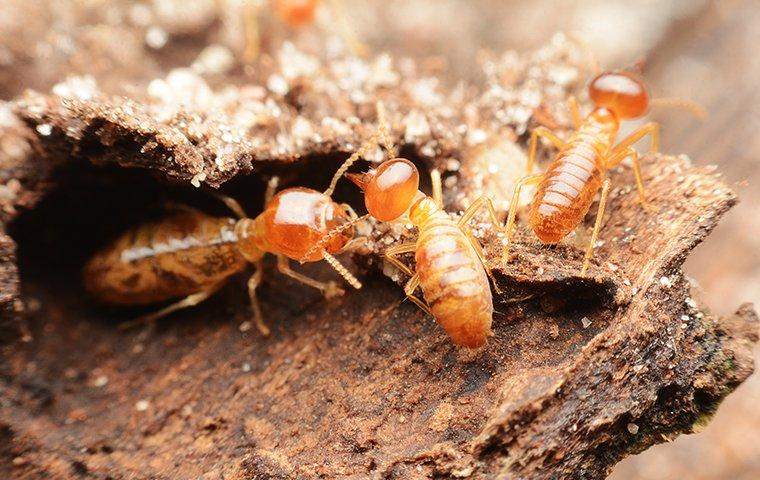 Termites are an absolute nightmare. These pests eat wood and burrow inside the structure of your home until there is a widespread infestation. To give you an idea of the large-scale destruction that they're capable of, consider this: termites cause five billion dollars in structural damage each year. That's a lot of money for a problem you can try to prevent. Romney Pest Control offers complete termite control services that eliminate termites from your property for good.

We are proud to use the Sentricon® System with Always Active™, the same termite treatment used in the White House. The process involves applying a protective ring around the perimeter of your home. We don't do any trenching or structural drilling, and we always use safe and environmentally conscious methods of pest control.

Call us today to discuss your individual pest situation, and we will schedule an initial visit to see how we can help. Don't hesitate - we will help you get rid of all termite activity in your home or business.
Commercial Pest Control In Arlington, TX
If you own a business in Arlington, you're probably aware of the threats of a pest infestation. These intruders sneak into your business and cause widespread contamination that can have harmful health effects on your employees and customers. They can threaten the structural integrity of your property, destroy valuable equipment, damage your reputation, and become an unwanted headache that you don't need while trying to run a business.
Don't let it get to this point. Romney Pest Control is proud to offer the best in commercial pest control. We customize a treatment plan to fit the particular needs of your business, working with you to make your commercial property pest-free for good. If pests arise between our scheduled service visits, we will come back and re-service your property at no additional charge. Contact us today.