Trusted Pest Control Services For Atascocita, TX
Whether you own a home or business here in Atascocita, the fact remains that your property is never fully protected without a professional pest control program in place from Romney Pest Control. Pests like cockroaches, mice and rats, and other common Texas pest invaders can ruin your business's reputation, damage the furniture in your home, turn customers away from your commercial establishment, and spread harmful diseases to you and your family.
To avoid the problems pests cause, put into place a pest control plan for your Atascocita commercial or residential property. At Romney, we care about your needs, which is why we always make it our top priority to offer pest control programs that are the right fit for your home or business. Reach out to us today to schedule an inspection.
Home Pest Control In Atascocita, TX
Pests don't belong in your Atascocita home and can introduce diseases, cause structural damage, contaminate food, and create a lot of problems for you and your family. When you implement an effective, year-round home pest control plan from Romney Pest Control, you can trust our certified pest technicians to eliminate current and prevent future pests from invading your Atascocita property. Our home pest control plans start with our thorough 6-point home pest control inspection process.
At Romney Pest Control, we believe in providing only the best pest control services to keep your home insulated from pests. Avoid the threat of damage and disease at the hands of pests when you turn to Romney Pest Control for all your pest management needs.
Guide To Mosquito Protection In Atascocita, TX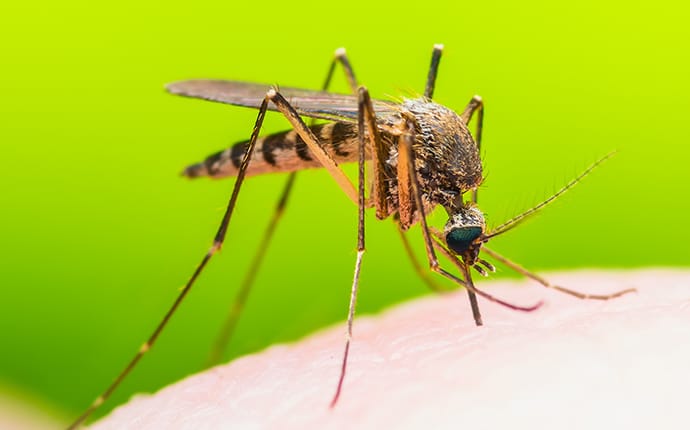 Mosquitoes: nobody likes them, nor would anyone miss them if they were gone. Mosquitoes are one of the most irritating parts of warm weather. When you try to host an outdoor party, mosquitoes are there to bite you and your guests. If you want to relax by the public pool, mosquitoes are ready and waiting to bite you at any given moment. No matter what steps you take to avoid them, mosquitoes are always ready to ruin any fun you plan on having outdoors. To avoid being bitten by mosquitoes, one of the best things you can do is remove factors that could encourage their activity around your Atascocita home or business.
Some of the ways you can help protect your property include the following:
Eliminating all sources of standing water on your property.

Keeping your gutters free of leaves, sticks, and other organic debris.

Trimming your lawn short.

Cutting back brush and thick shrubs from the exterior of your building.

Repairing leaky faucets.
If you notice a lot of mosquito activity around your Atascocita property, don't hesitate to contact the professionals here at Romney Pest Control. We have several mosquito treatments and solutions to keep your home or business property protected against these irritating pests. Give us a call today to learn more about our 6-point mosquito inspection process.
Everything Atascocita, TX Residents Should Know About Ticks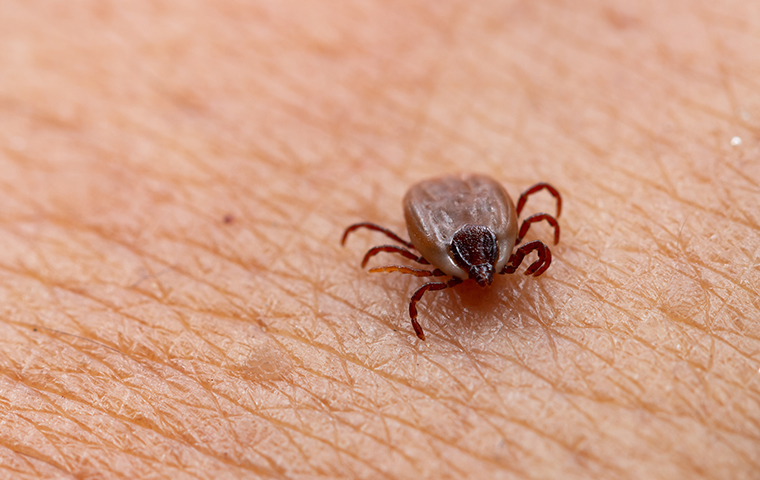 Ticks are common parasitic pests that depend on the blood of a host to survive and reproduce. These creepy-looking pests can spread harmful diseases through their bites, some of which can cause symptoms such as fever, chills, nausea and, in severe cases, neurological problems. Finding a tick attached to your skin is not ideal, but not every tick bite will leave you with a serious disease. When it comes to ticks, here is everything you should know about these pesky blood-feeders.
In the U.S., only a few tick species transmit diseases: the black-legged tick, the Rocky Mountain wood tick, the American dog tick, and the brown dog tick.
Ticks don't always transmit diseases when they bite you. Only about 1% to 3% of people contract diseases when an infected tick bites them.
Ticks aren't insects; they're arachnids, meaning they are more closely related to spiders than to insects. Ticks have eight legs, no antenna, and don't jump or fly.
After removing a tick from your skin, you should keep it in a bag in the freezer for at least a week or two. If signs of disease appear, you can take that tick with you to the doctor so that they have an easier time treating you.
To avoid ticks entirely, you should always reach out for professional pest control help. At Romney Pest Control, we provide tick control services for residential and commercial properties. Eliminate ticks from your Atascocita property today with help from the team here at Romney Pest Control.
Commercial Pest Control In Atascocita, TX
Atascocita commercial facilities often provide pests with easy access to the resources they need to survive: food, water, and shelter. The most effective way to ensure pests such as mice, insects, and spiders don't invade your business is to partner with an experienced pest control technician.
Here at Romney Pest Control, we can protect your Atascocita business property with one of our commercial pest control plans. Our licensed pest professionals have the skills and experience needed to provide you with a long-term solution for your pest problems. Our commercial services are tailored to fit the exact needs of your Atascocita business. For more information about the benefits of choosing Romney Pest Control to keep your property protected from pests, reach out to us today.