Quality Pest Control Services For Austin, TX
Austin is the state capital of Texas and is located close to the Hill County area. Residents enjoy our many parks and lakes where they can hike, swim, bike, or boat. Whether you live here to attend the University of Texas or have decided to start up a business in our highly populated city, Austin is a wonderful area that many people are happy to call home. Despite our best efforts to keep them away from our properties, Texas pests are still a major problem for many home and business owners. If pests are driving you crazy, it's time to contact the pest control professionals from Romney Pest Control for all your pest control needs. Our pest management services are the best in the area and we only provide the highest quality products and treatments. For help protecting your Austin property, consider giving Romney Pest Control a call.
Residential Pest Control In Austin, TX
Finding a pest infestation in your Austin home is the last thing you want to deal with. Pests are often frightening, dangerous, and damaging to your property. If your pest infestation is not dealt with in the beginning, your pest problems always have the potential to become worse. At Romney Pest Control, we make it our number one goal to ensure pests are never able to invade your Austin home. Our licensed pest technicians will target the source of your existing pest problems to ensure that the root of the problem is eliminated and pests never return. Romney Pest Control provides efficient services to handle residential pest infestations in a way that doesn't disrupt your daily schedule. We will work with you to find a home pest control program that fits the specific needs of your home and budget. Schedule your residential pest inspection by reaching out to us today. We are ready to assist you with every one of your pest control needs.
Guide To Avoiding Carpenter Ant Damage In Austin, TX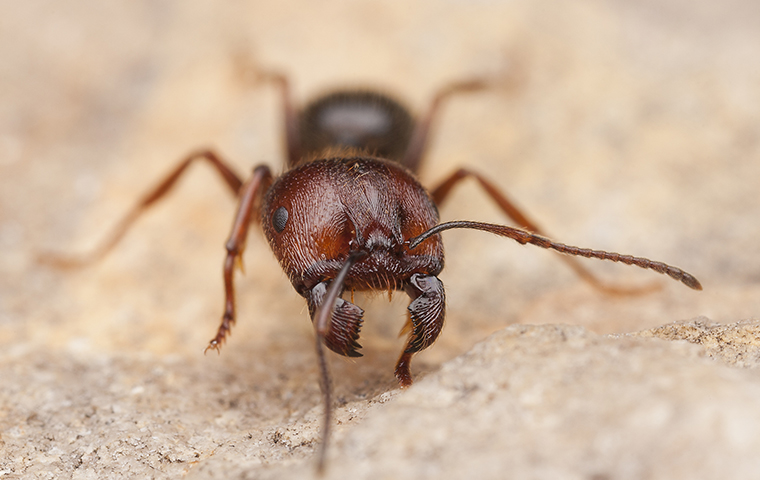 Carpenter ants are the less talked about wood-destroying insects that can be just as much of a problem as other wood-destroying insects. Here in Austin, carpenter ants are one of the most common property invading ants. Carpenter ants invade while searching for food and shelter. To keep these destructive insect pests out of your residential or commercial property, consider following a few of these carpenter ant prevention tips.
Remove old or decaying wooden materials from your property. This could include stumps, logs, rotted trees, fences, and sheds.

Clean your floors and counters regularly to pick up crumbs and sticky stains. Unlike termites, carpenter ants don't eat wood and must find food sources elsewhere.

Seal cracks and gaps around your foundation.

Keep your garbage cans sealed and stored away from your exterior walls.

Remove thick foliage from your property.

Reduce moisture wherever possible.
Carpenter ants are known for creating massive networks of tunnels and nesting galleries throughout the structure of your home or business building, which can weaken it as time goes on. If carpenter ants invade your Austin property, it's always best to contact the professionals here at Romney Pest Control. All of our commercial and residential programs are affordable, effective, and trustworthy. Give us a call today to learn which of our pest control plans are right for you.
How To Minimize Mosquito Exposure In Austin, TX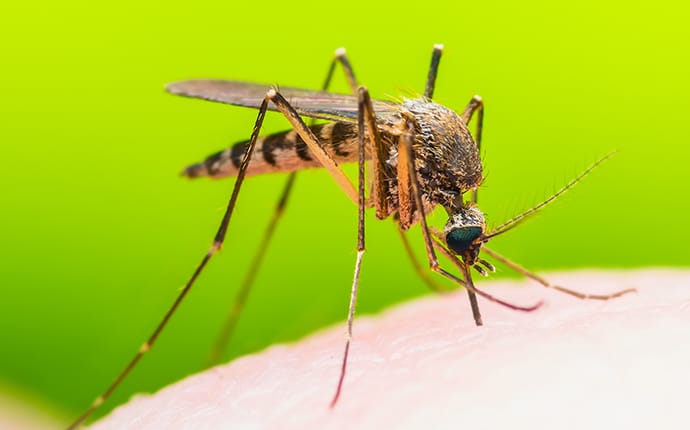 Keeping mosquitoes away from your home or business property is like trying to prevent the wind from blowing through your trees. Even if you manage to remove every single mosquito from your Austin property, more can simply fly to your lawn from a neighbor's yard.
However, even though preventing mosquitoes is nearly impossible without professional help, you can still implement a few prevention methods to make your property less attractive to these annoying insect pests.
Dump out flower pots, buckets, cans, bowls, toys, and any other items that may collect rainwater

Clear debris from your gutters to ensure they are draining correctly

Remove weeds, tall grass, shrubs, overhanging tree branches and other vegetation from around your foundation and exterior walls

Fill in the low lying areas of your lawn

Drain areas of still or standing water
No matter how many prevention tips you follow, mosquitoes are still a major problem. Not only do these pests disturb outdoor events, but they also carry many harmful diseases. Romney Pest Control offers effective mosquito control services for Austin homes and businesses. To find the right solution to your pest problems, contact Romney Pest Control today.
Commercial Pest Control In Austin, TX
Pest infestations in commercial settings often lead to damaged property, destroyed equipment, contaminated products, and unsatisfied customers. No business can run effectively when pests invade. Pests such as cockroaches, rodents, and termites are huge threats in our warm weather. Many Austin, Texas pests are active year-round and require year-round protection. The pest control experts here at Romney Pest Control have several years of experience dealing with a wide variety of common pest problems. Whether your pest infestation is large, small, or somewhere in between, we have what it takes to provide you with a solution that will keep your Austin business pest-free. For professional commercial pest control services you can depend on, turn to the pest experts here at Romney Pest Control.