Professional Pest Management In Boerne, TX
Boerne is the county seat of Kendall County and is a quaint city located in the Texas Hill Country. Although our city is reasonably small, the area provides both home and business owners with plenty of exciting opportunities, friendly communities, and outdoor activities. At Romney Pest Control, we dedicate ourselves to keeping pests away from your Boerne property so you can experience life without the threat of our area's toughest pests. We design our commercial and residential pest control services with your needs in mind, which is why we always provide thorough inspections, effective treatments, and practical prevention measures.
Here at Romney Pest Control, we don't just find immediate answers to your pest problems – we dig deeper to find the most effective solutions. Reach out to us today for more information about how our residential and commercial control plans can keep your Boerne property pest-free.
Home Pest Control In Boerne, TX
Partner with the knowledgeable pest technicians here at Romney Pest Control for effective control services that will keep your Boerne home and family protected from pests such as stinging insects, cockroaches, rodents, and more. We can provide you with the home pest control programs necessary to keep pests from claiming you Boerne home as their own. Each step in our 6-point home pest control inspection process was developed to account for all of the areas pests can gain access to your residential property. This 6-point inspection process includes:
1. Home exterior inspection
2. Cobweb and wasp nest removal
3. Yard inspection
4. Entry point inspection
5. Interior inspection
6. A detailed service report
Defending your Boerne home from pests is easier with help from the highly-trained pest technicians here at Romney Pest Control. Contact one of our service representatives today for more information about our comprehensive home pest control services.
Common Cockroaches Found In Boerne, TX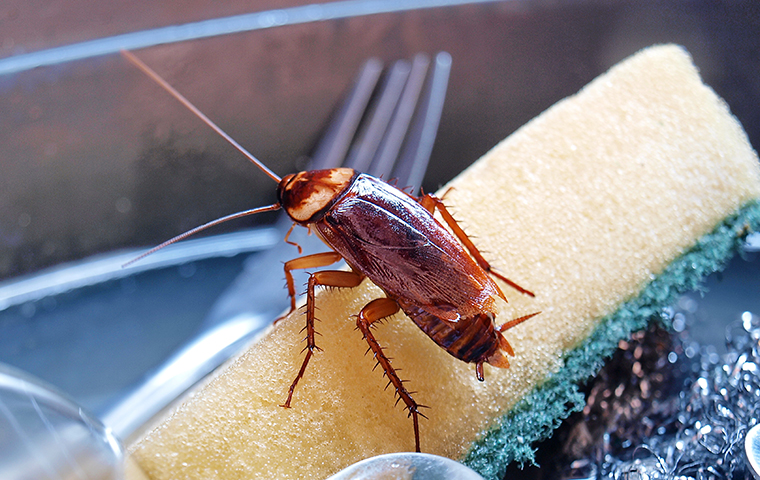 For some individuals, the discovery of a cockroach infestation in their house would be their worst nightmare—and for good reason. Cockroaches are dangerous insects than can spread severe illnesses throughout your Boerne home or business building as they crawl across food items, counter surfaces, and personal items. Keeping these filthy insects away from your property is the best way to ensure they won't have a chance to transmit harmful diseases. A few of the illnesses that cockroaches spread include salmonella, E. coli, and typhoid fever. Additionally, cockroaches can trigger allergic reactions and asthma attacks.
Some common cockroach species here in Boerne include the following:
Brown-banded cockroaches

German cockroaches

American cockroaches
When it comes to keeping your property pest-free, you can trust Romney Pest Control. Give us a call today to learn more about why you need professional cockroach control for your Boerne home or business.
Minimize Stinging Insect Threats In Boerne, TX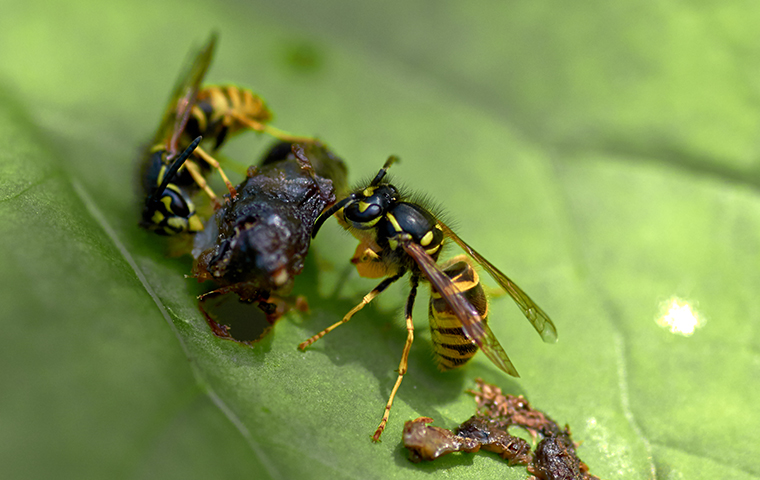 No one wants to be stung by a stinging insect, let alone several. Bees, wasps, and hornets are common stinging insects in our area and can be a big issue if they aren't dealt with properly. While some stinging insect species are more docile than others, all of them are capable of inflicting painful stings if you get too close to their nests. The last thing you need is to run into a wasp nest and have hundreds of angry insects swarming around your face as they sting you.
When it comes to removing stinging insects from your Boerne property, we always advise seeking the help of a professional pest control expert. Many stinging insects become aggressive when disturbed, which can be incredibly dangerous for anyone who's allergic to their venom. To minimize stinging insect threats around your property, implement a few of the following stinging insect prevention tips:
Drain areas of standing water.

Keep your garbage cans sealed and stored away from the exterior of your building.

Clean up soda cans and sauce bottles after hosting outdoor events.

Keep outdoor garages and sheds sealed off so stinging insects can't build their nests inside.
If stinging insects have already made their home on your Boerne property, it's best to reach out to Romney Pest Control for professional help. We can remove stinging insects and their nests from your property safely and effectively. Don't wait to get stung, contact Romney Pest Control today.
Commercial Pest Control In Boerne, TX
The best way to keep destructive and dangerous pests out of your Boerne business throughout the entire year is by implementing an advanced, efficient, and effective pest control program. Romney Pest Control is the right choice for any business owner looking for a way to keep pests at bay. Through the use of our targeted pest treatments and prevention options, you can rest easy knowing that your commercial property will stay pest-free all year long. Our licensed pest technicians don't just treat pest problems – they solve them. If effective, year-round commercial pest control is what you're looking for, look no further than Romney Pest Control.