Trusted New Braunfels, TX Pest Exterminators
Are bugs bugging you? Are rodents damaging your furniture or leaving feces in your attic? Do you wish there was an affordable and effective way to keep them out of your home or business property? If so, Romney Pest Control is here for you! Romney Pest Control has a local office in every city in our service area. Our pest control company has the tools, skills, and knowledge required to protect your New Braunfels home or business against pest threats.
Avoid the damage, disease, and nuisance of pests with a little help from the trustworthy pest technicians at Romney Pest Control. With our licensed pest technicians on the job, you can rest assured that pests will never return to your New Braunfels property. Reach out to us today for more information about our residential and commercial pest control programs.
Home Pest Control In New Braunfels, TX
In New Braunfels, pests are always active. They can invade your home looking for shelter, food, and water. Pests are capable of damaging your property, contaminating your food, and spreading diseases into your home. The best way to defend against invading pests is with a home pest control plan from Romney Pest Control. Our pest technicians will inspect your property to find problem areas and work with you to find solutions for your specific pest infestations.
At Romney Pest Control, we believe in offering New Braunfels homeowners everything they need to stay protected from pests all year long. If a pest-free home is what you're after, choose Romney Pest Control for all your home pest control needs.
Most Common Ants In New Braunfels, TX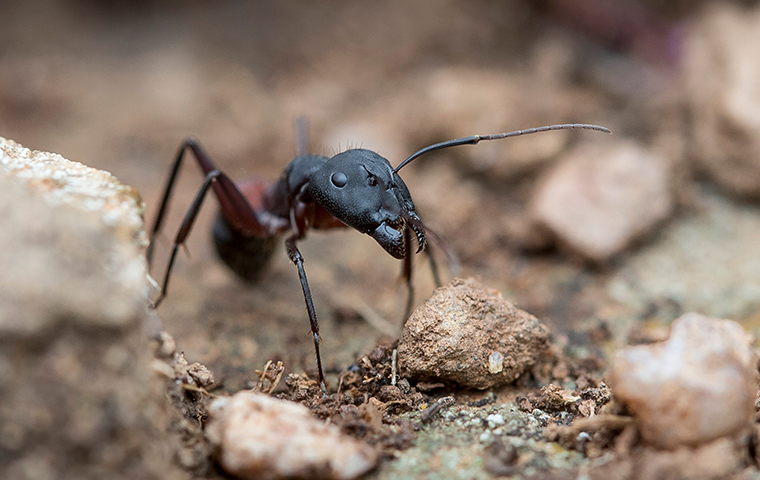 Ants are annoying little pests that are a major nuisance to have in your New Braunfels home or business. While some ant infestations can spread bacteria onto your property, most ant species are considered nuisance pests.
There are many ant species here in New Braunfels; some of the most common ants we find in our area include the following:
Carpenter ants

Fire ants

Crazy ants

Odorous house ants

Acrobat ants
Removing an ant infestation without professional help is never a good decision. There are many over-the-counter sprays and chemicals you can buy, but many DIY options can create worse problems than what you started with. Many ant colonies have a defense mechanism where they will split the colony to avoid dying. If they perceive a threat, your ant infestation may split, potentially causing an increase in the population, making it more difficult to remove them.
If ants invade your New Braunfels home or business, turn to the experts at Romney Pest Control. We're happy to provide everything you need to remove ants from your property and prevent them from returning. Contact us today to learn about our affordable pest control programs or schedule an inspection.
Why Rodents Are Problematic In New Braunfels, TX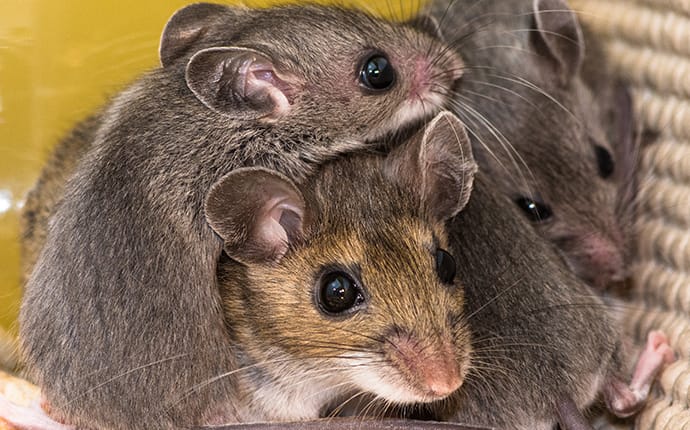 Rodents are the largest species group within the mammal family. There are about 4,000 mammals in all, and 1,500 of them are rodents; that means about 40% of mammals are rodents, which is perhaps why these crafty pests are common property invaders. Like many pests, rodents cause problems when they invade New Braunfels homes and businesses. What types of problems are rodents responsible for?
Rodents chew on everything to wear down their teeth. Rodents gnaw on furniture, structural beams, pipes, electrical wires, books, and personal items. Nothing is safe from a rodent that needs to chew.

Rodents can carry a wide variety of bacteria, pathogens, and parasites. When rodents invade, these harmful bacteria and parasites can spread into your home or business. Some of the diseases linked to rodents include tularemia, plague, hantavirus, and lymphocytic choriomeningitis.

Rodents are dangerous. You should never try to remove a rodent infestation on your own. Many rodents become aggressive when threatened or cornered, which could result in painful bites or scratches.
For rodent infestations in your New Braunfels home or business, trust Romney Pest Control. We provide affordable pest control services for home and business owners. No matter what pest you're dealing with, we have what it takes to keep your New Braunfels property pest-free. Give us a call today for more information about our rodent control services.
Commercial Pest Control In New Braunfels, TX
Keeping a good reputation with your customers is incredibly important for running a successful business. In this age of technology, a bad review of your New Braunfels company is only a few clicks away. Pest infestations are one of the quickest ways you can lose the respect of current or potential customers, which is why implementing a professional commercial pest control plan for your property is the best thing you can do for your company.
Whether you're running a warehouse, office space, or a retail store, the pest control technicians here at Romney Pest Control can provide the perfect pest solution for you and your business. Our commercial pest control services provide business owners with the pest protection they need to keep pests away year-round. Get started and protect your business today by reaching out to the pest technicians at Romney Pest Control.